Throughout my myspace experience, I've received a lot of props & a lot of love from the sistas. Actually it was the women that showed me more love & support on more than one occasion. And even though I don't consider myself a dog, I am guilty of one thing I must confess. As a kid, I was always a sucker for a chick fight. Whenever their was any action cartoon where a fight existed, I'd always look forward to see the good girl fight against the villioness. (e.g. Wonder Woman vs. Cheetah on Superfriends. or Evil Lynn & Teila or the Sorceress on HeMan.) I guess it came from always being taught that boys were not suppose to Chris Brown.... ooops... I meant... hit a girl. So it was always cool to see a real bitch get her ass handed to her by another woman.
So you know, I was a huge fan of GLOW. True, the fakeness was sooooo obvious when they wrestled. But where else did you see women go at it. Seeing good girls go at the vixens. And every now & then, cheered for the ahem.... vixens like Hollywood & Vine, Spanish Red, & the Soul Patrol. But Tina & Ashley were unbeatable (Tina Fierri would later become Ivory on the WWF). But the Russian, Colonel Ninochka had them all beat. Even good guys fiend for a bad girl every now & then. LMAO. This was before WWF brought women wrestling back with divas like Jacki, Sable, Trish Stratus & Lita. I still would've love to see Chyna & Nicole Bass go at it back then.
But 2 of my favorite female fights have got to be Kill Bill (actually 3 of my favorites came from that movie (B vs. Elle & B vs. Black Momba being 2 of the 3. O Ren Ishii's fight was nice, but not as exciting... although I loved the fight scenes leading up to it with the Crazy 8.) But my favorite was Beatrice vs. GoGo, b/c it was so unexpected & she came closer than anyone to taking Beatrice out in a fair one on one. (Is it me or does GoGo remind me of Mya)
My next favorite girl fight is from Player's Club... Diamond vs. Ronny (extra for slapping that bitch, Trixie. LMAO) Acting might've been suspect, but that fight scene made up for it.
Here are a few girl fights I would love to see & who I think would win.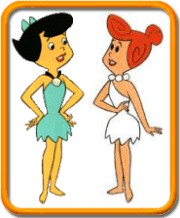 1. Wilma Flintstone vs. Betty Rubble
(The way Wilma used to beat up on Fred, you know she'd kick Betty's ass.)
2. Marge Simpson vs. Lois Griffin
Marge has suppressed anger dealing with an idiot for a husband, & a juvenile delinquent (Bart). I think if she released that, Meg got some competition. But Meg ain't no joke. Look how many times she whipped Peter's ass & anyone that crossed her? Plus, she has a retard for a husband (Peter) & a future terrorist for a son (Stewie).
3. Wonder Woman vs. Supergirl
(one chunk of Kryptonite & Supergirl's a punching bag. Plus Wonder Woman got her with experience & skills while Supergirl might be stronger. She's immature. Plus the way Wonder Woman's been upgraded from the beginning to now with the Justice League, there was an episode where she gave Superman a run for his money. lol)
4. Cast of Girlfriend vs. Cast of Living SIngle
(No competition there. Living Single would whip Girlfriends asses. Synclaire might be the weak link to LS, but Girlfriend got 2 weak nonviolent women (Joan & Lynn) & a prima donna. Regine might consider herself a diva, but honey still street. Plus touch her weave, & you know it's curtains. And you know Khadijah & Max can whip that ass (probably all 4 by themselves), while Toni's more worried about her weave. Maya's the baddest chick in girlfriend, but seriously outnumbered.)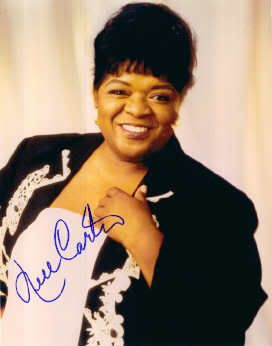 5. Nell Carter (circa 80's) vs. Monique
This would be the battle of all battles here. Nell didn't take shit from anbody. Even though she was the housekeeper, she kept Karl Keninski in order... a cop. But Monique is a hell raiser too, especially when you fuck with Professor Olgabee. Plus she's a crazy psycho chick, so I gots to give it to Monique. But it'll be very close.
6. Batgirl vs. Catwoman
(Catwoman b/c she has experience on her side, plus she's manipulative & can easily catch Batgirl at a blank moment to get the upper hand.)
7. Old Vivian vs. New Vivian (of Fresh Price of Bel Air)
(Original Viv would whip her ass. lol)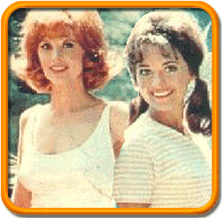 8. One for the ages ///// Ginger vs. Mary Ann
Mary Ann's a country girl, she'd beat the hell out of Ginger, plus she wouldn't want to get her hands dirty, anyway.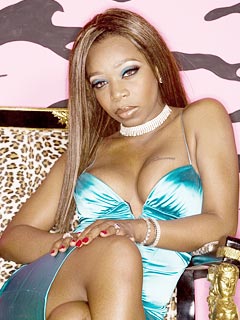 9. Coral (from Real World) vs. New York (from Flavor of Love)
This would be a dream match cuz these are the biggest bitches in reality show history. They've been mostly all bark with no bite (esp. NY). But Coral have kicked ass in actual athletic events (RW/RR Challenges), so she definitely got fight in her. But I'd love to see Coral.... "not wrestle, but beat bitches (like NY) down." Plus Coral has kinda, ummm, grown on me over the years. LOL
10. Monica vs. Brandy (90's classic battle of the brawls)
Monica would destroy Brandy. Come on.... she's from the A. Country street chick. Gotta be bias, since I'm from GA.
Honorable Mentions
The Destiny Children: Beyonce & Kelly vs. LeToya & LaTavia. (Would be a great grudge match, but I can see Beyonce's father tossing a chair at one of the new girls to help his daughter win. Along with Michelle in the background taking cheapshots while pretending to be so holy singing gospel songs. LOL. So by the numbers game... Beyonce hands down.... oh yeah. & Kelly too. LOL
Lil' Kim vs. Foxy Brown. (Foxy... but then again, Kim wouldn't scared to swing at BIG or her own pops. So Foxy better keep a cell handy as a weapon. LOL)
Dark Angel vs. Lara Croft (tough call... but I love me some Jessica Alba)