Is It Just Me.... But Kanye West's new Louis Vuitton looks like them wack ass -knuckle tennis shoes my mom used to buy at Family Dollar or K-Mart when we couldn't afford nicer kicks. And this shit is retail priced at $840? Are you kidding me? sigh.... Oh well, kids. Y'all gotta go through this phase just like us now adults had to. Loving it now... wearing them while others sweating you & gassing your head up. 10 years later, you're embarrassed to even claim that past. Don't worry.... We all go through it.
Here's some of my 5 Never No Mores.....
1. crazy hair cuts... from high right/low left, shag, S-Curl kit, hair color tint, bunny tail in the back.... that f..king mo-hawk that celebs like Bobby Valentino & Kanye West trying to bring back. If you're not Mr. T (the originator)... let it go. I could do an entire top 10 off bad hair styles, but that'll be a whole other blog.
2. steel-toed boots... I got hooked to them when I first joined the military & got discharged to come to find out they'd become popular in the early 90's. This was during the Jodeci (baggy denim shorts & steel toed boots phase.) & later the Boot Camp Clik (baggy jeans & steel toed boots). I ain't gonna front, I loved it back then along with the loose button down, plaid or flannel shirts & so on. But I don't think I can go back to having sore & sweaty feet again.
3. parachute pants.... thank God they didn't last long. They made too much noise while walking. But what was visually worst.....??? Hammer pants.... sigh.. . This was before the baggy jeans phase. Although I loved the comfortability & they weren't really Hammer pants, just baggy "cargo pants", sigh.. Never no more... Strictly jeans (slightly baggy,) slacks, shorts down to my knees & sweats for me. I'm just glad I didn't get caught up with those multi-colored hammer pants with the matching fanny pack that a lot of grown men at the time used to wear.... ( a la Hulk Hogan) LOL
4. Polka dots. I'm not gonna front. I actually liked them back in the days & wouldn't be mad if they came back in style.... but just more irregular sized instead of proportioned. But I wouldn't wear em though.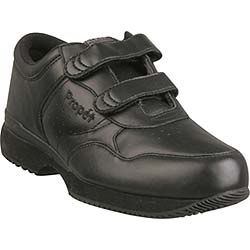 5. Shoes with velcro instead of shoe strings. I can't believe I ever wore shoes with the flaps you attach & detached to put them on & off. The only excuse I can think of I was too lazy to tie my shoes.
In conclusion.. young ppl. Enjoy your styles & your fashion. Just think & remember that what ever you sport today, can be used against you 10 years later down the line & we will laugh at you. LMAO.
Question: What are some fashion hell-no's do y'all remember?